The picture below shows the Infra Red picture of the entire Pacific Ocean and is active 24 hours per day. Here you can see developing storms, particularly off the coast of Mexico, during the hurricane season. Use this view, in conjunction with the map lower down on the page, to see the projected path of any of the hurricanes likely to affect the Baja peninsular.
In the Pacific hurricane season (15 May to 30 November) this feed from NOAA's National Hurricane Center gives us the probability of storm formation and then tracks the Hurricanes that impact our weather in Baja.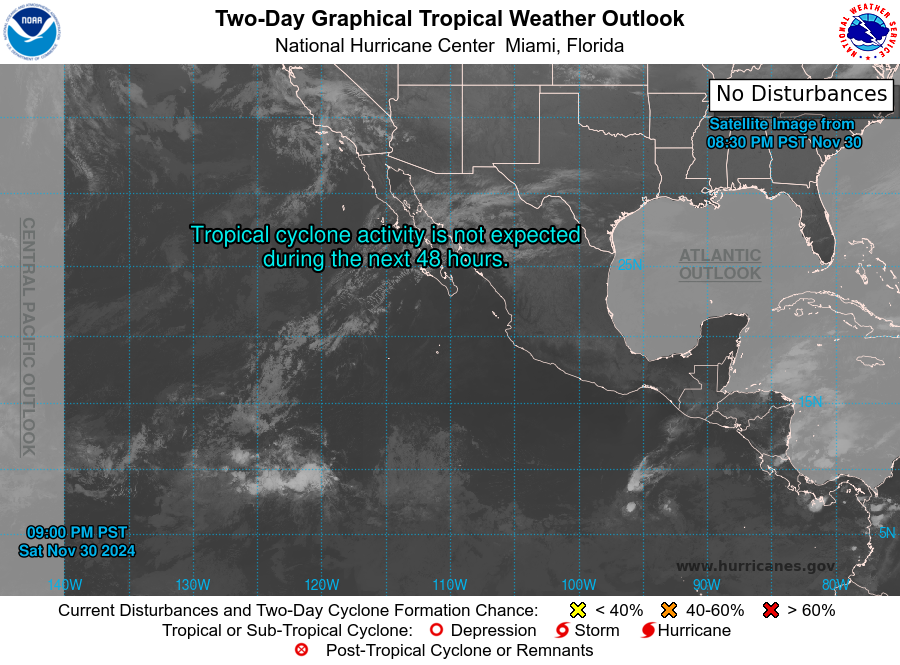 For additional details of the Tropical Storm Outlook and the 3-5 day projections of any active storms that could affect the Baja peninsular, visit the the National Hurricane Center website here.